Below are three ways to experience THIS is Ithaca:
Voices is simply that—the sound of a person sharing their thoughts with you.
If you are eager to put a face to the voice, Faces provides you with a photograph to look at while you listen.
And if you prefer some context or want to know more about a particular episode, you can read the Stories.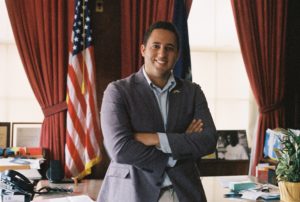 What's a typical day in the life of a mayor of Ithaca? For Svante Myrick, who's been mayor since 2012, it requires coffee. Lots of coffee. […]
Of course, you can also find us on iTunes, Spotify, MixCloud, or wherever you get your podcasts.